Information about JIBWeek 2018 & guests announcement
JIBWEEK 2018 IS COMING!
We know you were anxious to get news about next year and we're sorry to have kept you waiting so far, but we wanted to have something good to tell you and we needed to know the best time for our guests to come back.
So now here are official dates for JIBLAND3 and JIB9 plus some confirmations that we know you are going love.
JIBWeek is going to start with JIBLand3 on May 9th and move to JIB9 from May 11th to may 13th, and end with our usual Monday concert on the 14th.
This said and done let us express a heartfelt thank you and a huge welcome back to these 
amazing guys 
:
JENSEN ACKLES & JARED PADALECKI !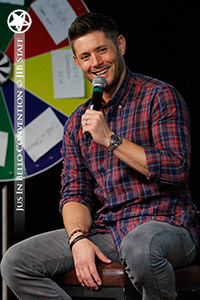 Thank you for choosing to make JIB your home for the 9th time in a row, we're honored to have you with us.
And let's welcome back the greatest Master of Ceremonies anyone could hope to have :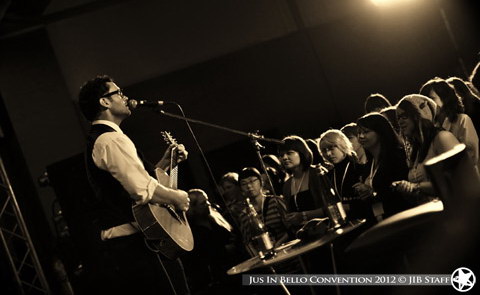 Thank you for joining us again for the whole JIBWEEK both as guest and MC!
Your JIB Family loves you guys!


Stay tuned everyone because more news and guests will be coming in the next weeks.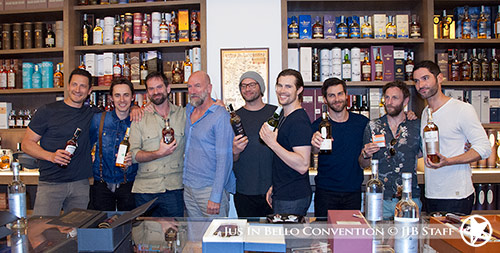 Great news Misha, Richard, Rob & Matt will be back for JIB9
Hello Everyone !
Ready for some 
great news 
? Because we have 
four
 of them to share !
JIB truly wouldn't be the same without them and we are very happy that they're coming for 
JIB9
 next May, so without further delay let us greet these 
fabulous guys 
:
MISHA COLLINS  ∼  RICHARD SPEIGHT JR.  ∼  ROB BENEDICT  ∼  MATT COHEN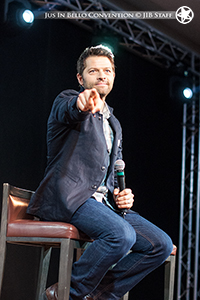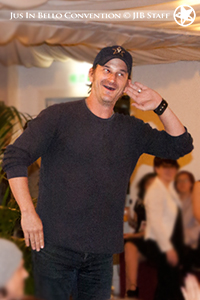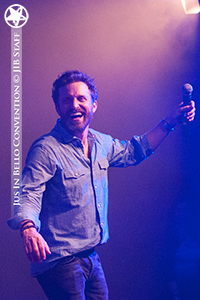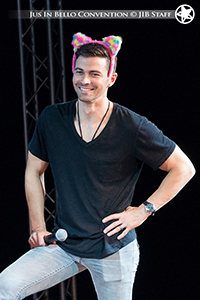 Thank you for joining us once more and your JIB Family can't wait to spend more time with you !

Oh and 
Richard is going to stay the whole JIBWeek
 not only as a guest but as our second Master of Ceremony !
JIB staff
Information about pass & booking for JIBWeek - JIB9 - JIBLand3
JIBWeek is going to start with JIBLand3 on May 9th and move to JIB9 from May 11th to may 13th, and end with our usual Monday concert on the 14th.
Chosen location will be again the 
Hilton Rome Airport Hotel
 as it's been in these past years.
Here you can find detailed descriptions of invitation pass types to attend both or one convention. Please read pass description carefully because this year a few things have changed....
INVITATION PASS DESCRIPTIONS

Here you can find all details to send your request for an invitation pass to attend JIB WEEK.
GENERAL INFORMATION ABOUT HOW BOOKINGS WORK

As usual before sending your request to attend, we remind you to read Terms and Conditionsand every information available on this website thoroughly. By sending your participation request you implicitly confirm that you accept and agree to all Jus In Bello Assn. rules
.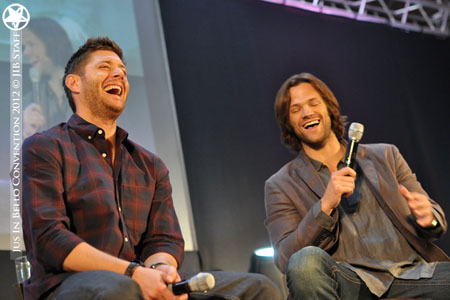 Information about pass & booking for JIBLand3 & JIB9
GENERAL BOOKINGS WILL OPEN 
SATURDAY JUNE 24th 2017 at 3.00PM (ROME TIME ZONE)

If you have attended both JIB8 AND JIBLAND2 (with 1 Prophet Pass, with Angel Pass or 1 pass for each event not received through handover) you will be able to send your request 1 day before general booking on Friday June 23rd from 4.00PM (Rome Time Zone).
Please remember to specify numbers of your JIB8 and JIBLAND2 passes in your booking.
If you have attended ONLY JIB8 OR JIBLAND2 (with any type of pass even received through hadover) you will be able to send your request 1 hour before general booking on June 24th from 2.00PM (Rome Time Zone).
Please remember to specify number of your previous pass in your booking. 
Also people who have sent a plain donation to JIB Assn. from June 2016 to March 2017 can send their request 1 hour in advance.
JIBWEEK PASS :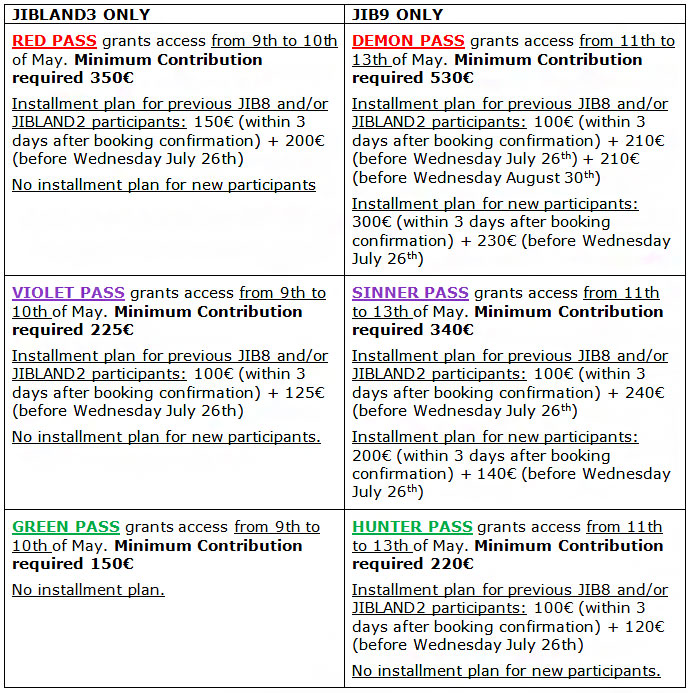 You can find each pass detailed description 
HERE
 (please check descriptions to see what is include in each pass type)
Please consider you cannot use any other installment plan. Only the ones specified above.
PLEASE NOTE :
 All the details about 
photo ops, autographs and all extras
 of JIB9 and JIBLAND3 guests 
will be announced and explained later next months
. More guests will be announced in the next months.
On booking day you can send your request 
BY EMAIL
 only
. (From July on you will be able to book pass types that are still available through website too).
Please send your booking email to staff@jusinbello.it specifying all the following data for each participant (maximum of 5 people per email) :
• Surname Name
• Email
• Complete address (street, postal code, city, country)
• Date of birth
• Phone number
• Pass number for JIB8/JIBLAND2 (if you have not attended you do not have to write anything) 
• Special needs due to health problems (specify both if you don't need special assistance or if you do)
• Chosen pass type PLEASE SPECIFY IF YOU'D LIKE TO HAVE A DIFFERENT KIND OF PASS SHOULD THE ONE YOU WANTED AS A FIRST CHOICE BE NO LONGER AVAILABLE, OR IF YOU DON'T WANT ANY OTHER PASS, OR SIMPLY WRITE YOU ARE WILLIG TO TAKE THE BEST PASS AVAILABLE AT THE MOMENT WE RECEIVE YOUR REQUEST
• Specify preferred method to send your contribution (wire transfer, and with LIMITED availability Skrill, if you would like other methods please ask about them before booking but we cannot promise we will be able to accept them)
• Specify if you want the installment option if available for you choice of pass as per details specified above (otherwise we will mark your request for full contribution and you won't be able to change that afterward).
OUR STAFF WILL CONTACT YOU ON JULY 4th
 CONFIRMING YOUR BOOKING AND GIVING YOU RELATED DETAILS TO COMPLETE IT.
AFTER RECEIVING THE CONFIRMATION EMAIL WITH ALL BOOKING DETAILS FROM OUR STAFF you will have time until Friday July 7th to send your contribution
. We're sorry but failing to respect the deadline will result in you getting a fine, or losing your booking priority, or being denied invitation to the convention based on the situation. So please be careful when you send your request for a pass and don't send it if you are not sure you will be able to complete it.
To have necessary information please read ALL the rules posted on this website attentively, starting from 
pass descriptions 
to the 
FAQ
 and the 
Terms&Conditions
.
People sending their contributions in installments will get their invitation pass receipt only at the end of the process. We wish to remind you that if you fail to send all installments within due deadlines you are automatically forsaking your invitation pass and all privileges. All previous installments will not be refunded and they will become simple donations.
If you want to seat together with friends and you want to request more than one pass you can do so sending 1 EMAIL ONLY FOR A MAXIMUN NUMBER OF 5 PEOPLE to staff@jusinbello.it specifying data requested above for each participant.
FOR THOSE WHO CAN SEND THEIR BOOKING AT PRIORITY TIME, PLEASE BE AWARE THAT YOU CAN BOOK FOR A MAXIMUM OF 5 PEOPLE BUT THEY ALL NEED TO HAVE THE SAME PRIORITY AS YOU DO. IF YOU WANT TO BOOK WITH SOMEONE NEW YOU HAVE TO FORFEIT YOUR PRIORITY AND BOOK DIRECTLY AT 3.00PM ON JUNE 24TH NOT BEFORE.
If you book together please try to send 1 single transfer for all your contributions. If you really cannot do so, please at least try to choose the same method to send your contributions.
Please don't send us more than 1 email for the same booking, if you do the 1st request will be deleted and we will keep as effective only the last one meaning you lose your priority !
Also when you're sending your booking please specify if you'd like to take a different type of pass should the one of your 1st choice be no longer available, or if you simply would prefer to let it go. This way we can be sure to provide you with the best option available when we receive your request. You can also say that you wish to get the best pass available at the moment and we will assign you the best place we have at the moment we get your booking request.
Every seat will be assigned strictly by booking order so it will be up to luck and fast email sending where you do end up being placed, or which kind of invitation pass you get. This way there will be nothing to quarrel about and all of you will have the same chance to get better seats depending on when you book.
If you have physical problems you MUST specify them while you are sending your request so we can make it work for you. If you don't have any special need please remember to state that too.
If you want to bring at the convention children under 15 while you are sending the request for their pass please specify it !
We also wish to inform everyone that minors under 18 won't be able to book a room at the Hilton and that they can stay there only if accompanied by an adult taking responsibility for them.
For any doubt or question please send an email to 
staff@jusinbello.it
 before booking.
Thanks to everyone !
JIB Staff
Guest for JIB9 
Can you believe we're here once more to announce you guests? We cannot believe it ourselves but it's happening : we have 
one more guest for JIB9
We know you love them as much as we do so we are very happy to bring you our
 stage queen BRIANA BUCKMASTER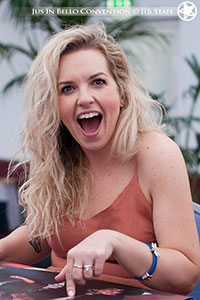 Briana will join JIB9 craziness. 
Thank you
 so much for choosing to come back next May!
JIB Staff
---
Permission de ce forum:
Vous
ne pouvez pas
répondre aux sujets dans ce forum